Paola Harris interviews Peruvian Contactee Enrique Villanueva
Los Angeles on August 16th, 2015.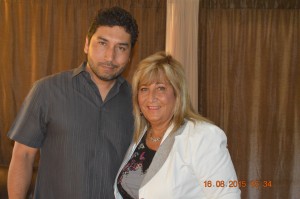 "We are here living on this planet like Acupuncture needles, located in specific locations for a reason… perhaps to heal the EARTH." – Enrique Villanueva
A fascinating interview about this very special contact experience and the profound affect it has had on Enrique. A special thanks to researcher Adrian Boniardi who was our cameraman.
Click here to watch the YouTube video interview.
Listen to an audio of the interview below.
Part 1:
Part 2:
---
Photo Gallery
Enrique Villanueva
Photos of the Chilca Desert
Childhood Photos